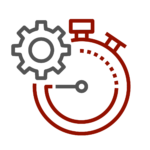 24 Hour Emergency Service
We know equipment can fail at any time on any day, that's why we offer 24 hour emergency service, 7 days a week. We also have various rental air compressors in case your system goes down and needs repaired.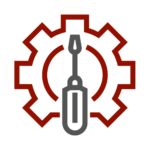 Our trained field service team is ready to partner with you and provide expertise on air compressors, positive displacement blowers, air dryers, vacuum pumps, heat exchangers, and forklifts.
Our service team is comprised of factory trained technicians. We are able to service all makes and models of compressed air equipment
Discuss the potential benefits of a compressed air audit with one of our experts. Air audits help us identify possible energy and cost savings opportunities in your compressed air system.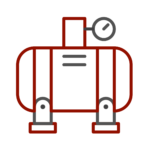 Compressor/Dryer Field Service
Scheduled Filter/Oil Change
We can help with filter/oil changes on rotary screw and reciprocating compressors along with refrigerated and desiccant air dryers.
Our team can assist with predictive maintenance items such as oil analysis, vibration analysis and laser alignment.
Our team holds hands-on training classes. These classes are done on-site and equip your team with practical information on your compressed air equipment.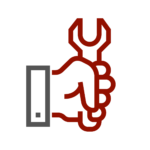 Harris Equipment offers reliable rebuilt rotary screw air compressors with a 5-year air end warranty on our workmanship. Our experts are open to rebuilding your rotary screw air compressor at varying degrees, from just an air end replacement to a complete product rebuild.
Compressor/Air End Rebuilding
Harris has built a reputation for providing proven reliability with our completely rebuilt rotary screw air compressors.  From just the air end to a complete rebuild of your rotary screw air compressor, Harris equipment places a 5 year air end warranty on our workmanship if all oil and filters are purchased through us.