Replacing an air compressor in it's entirety isn't always an option. Most companies suggest that you replace the whole unit when the airend starts to make a noise. The associated costs of replacing the whole air compressor can add up quick, not to mention the labor to remove the old unit and install the new unit. Just because you hear a "growl" or suspect that a bearing is going out in the airend, doesn't mean that it's time to replace the whole air compressor. Consider rebuilding the airend. At Harris, we rebuild the airend and send it back to you with an assurance that you will be up and running with minimal costs.
For over 30 years, Harris has provided airend rebuilding from 5 to 500 horsepower for every brand of rotary screw compressor vacuum pump.
All rebuilt air compressors come with a 5 year airend warranty. A custom maintenance kit must be purchased annually which includes all filters, oil and oil analysis kits for quarterly analysis.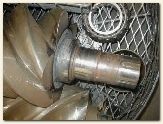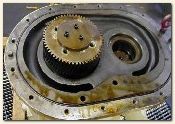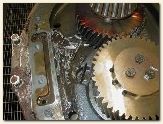 Airend Rebuilding Process